Who we are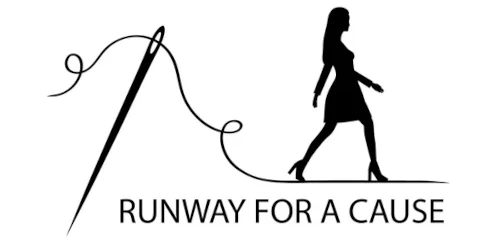 Runway For A Cause is a local nonprofit organization based in the Southern Tier of New York, that provides an outlet for creative artists to showcase their talent in a fashion show.  We as a team are dedicated to providing an opportunity to individuals who have the passion to succeed.  Our team is empowered by talented people who are motivated to help their community grow, and thrive within the fashion industry while giving back to local and national organizations through fundraising. We are committed to helping our community become more educated about the fashion industry and the needs in our area.
Our Mission
Our goal is to create an outlet for aspiring models and designers to showcase their talent. We as a team are dedicated to providing opportunity for individuals who have a passion to succeed.
Our Vision
RFAC has a long term goal in establishing a platform for all creative artists to succeed within the industry. By creating this platform individuals will be able to network, build, and grow. We want to offer a variety of different opportunities for people to become more involved within the industry and how they can make an impact in their community.
Core Values
Community oriented
Building personal relationships
Passionate for others and the community
Education on the fashion industry and charitable organizations

Community Connections

Our community is full of talented people who want to help their community. We work to help them achieve that. Runway For a Cause chooses a charity to donate proceeds to every year. As well as hold various events through out the year to interact with and give back to our community.

Charity Archive

2023: CASA of the Southern Tier of NY

CASA of the Southern Tier provides a voice to advocate for the best interest of abused or neglected children in family court by recruiting and training community volunteers. They are a non-profit agency that serves Chemung, Schuyler, Steuben, and Yates counties.


Learn More About Casa of the souther tier


2022: My Refuge House based in the Philippines

My Refuge House is focused on restoring one life at a time. They help young girls and women who are survivors of human trafficking find healing and restoration in Cebu, Philippines.


Learn More About My Refuge House




2021: Chemung County Habitat for Humanity:

Chemung County Habitat for Humanity is an affiliate of Habitat for Humanity International, a global, nonprofit housing organization. We build strength, stability and self-reliance in partnership with people and families in need of a decent and affordable home. Our mission is to bring people together to build homes, community, and hope.

Learn More About Habitat For Humanity


2020